Things I Think Are Awesome #10: The Animal Edition
Caption: Art based on text messages, by Leslie Roberts. Thanks to someone on #plottertwitter.

I wanted to send this once a month - and I have many escapist things to recommend, but I am way behind on my AI saved links.  In the meantime, here are some of those recommendations, with a replacement section on tutorial materials.  PLUS a fun bonus section of animal stories!  You know you need it!
 
Teaching/Learning

Lena Voita's new NLP course materials look terrific. And if you like NLP training materials, Elvis / @amarsar0 has been killing it on Twitter, such a good follow.

Javascript Data Wrangling is a set of Observable notebooks made by Michael Freeman.  Meanwhile, John Alexis Guerra Gómez ported Irene Ros' and Jim Vallandingham's Learn JS Data to the latest D3 and Observable, without lowdash, over here.   Around the same time, perhaps trying to change this game, UW Interactive Data Lab (Jeff Heer and his talented team) released Observable notebooks illustrating a new tool for doing dplyr-like array manipulations in javascript, called Arquero.  (NB: I haven't tried it yet for anything substantive!)
Marian Dörk has published his course materials for data visualization.  There are videos and also Colab/Jupyter notebooks.  It looks amazing.



Animal Stories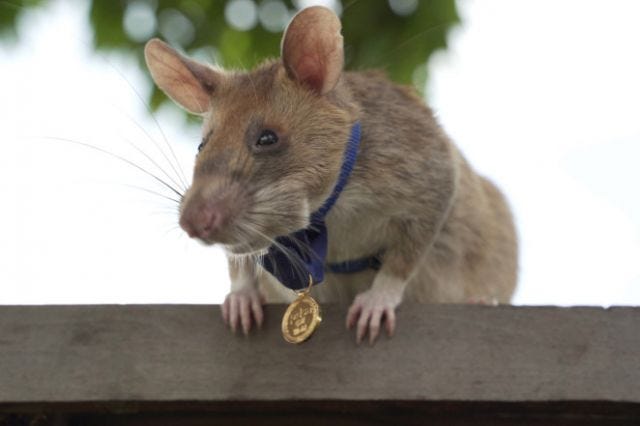 Giant rats hunt landmines in Cambodia, and this rat named Magawa got an award for bravery.  (Out of several articles, this one has video of him and several pictures of petting.  It is good.)

This woman has been friends with a lake fish for 5 years.  (Thanks to @_cingraham for the story.)  It made me believe in folktales again, and I thought of Grandfather Trout in Little, Big. (Strong rec for that book, by the way.)

On a rainy weekend, I ended up trapped under a cat watching My Octopus Teacher on Netflix.  The underwater photography was excellent, and it's moving, despite the fact that I didn't love the dude narrating. Jer Thorp (@blprnt) has a great octopus friend story in his newsletter, too.

Dogs are great at detecting corona virus, and Helsinki airport is using them.  Let's test in a cuddlier, less expensive way, huh?
 
Books
Thrillers(ish)
If you like spy stories and also occult/fantasy elements, or alternate histories, Declare by Tim Powers is great.  I bought it when it first came out in hardcover, but put it aside for a rainy day and only remembered it  in this miserable year when I needed something meaty.  (Hashtag #longread.)  It's probably not for you if spy stuff isn't your thing, that's the main composition, and an alternate Kim Philby storyline features prominently; but the exciting and scary scenes with Arabian djinn are memorable.  I'm a big fan of Powers and have liked most of his books.  He normally does either urban fantasy or historical alternate history things.  He's hard to describe.

The Sleeper Lies is a fine page-turner Irish thriller, featuring many competing possible villains and mysteries, including sociopathic ex-boyfriends, a mysterious mother's death, a possible serial killer stalking and strangling people, an angry & crazy neighbor, and footprints in the snow outside our heroines' lonely cottage window.  Good rainy day material.
Science Fiction & Fantasy

Piranesi, the long awaited new novel from Susanna Clarke (who wrote Jonathan Strange and Mr Norrell), is terrific.  It's shorter than the other, but also haunting and weird.  I loved the ending.  The museum-like space of the strange setting reminded me of Marian Kleineberg's Infinite Procedurally Generated City in Unity, a Procjam entry last year.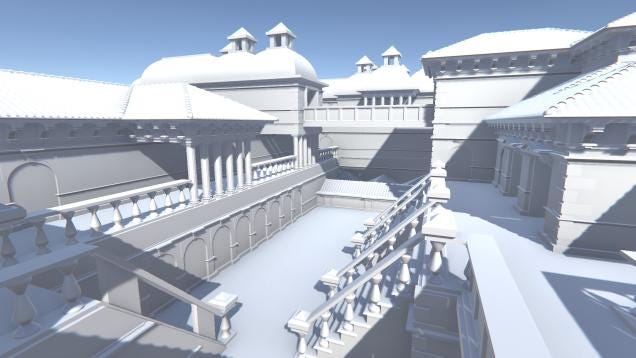 The Space Between Worlds  by Micaiah Johnson a great parallel-worlds story, starring a woman who can travel to alternate realities in which she is dead.  She's dead in a lot of worlds, so she's very useful to the company she works for, doing surveillance on the alternates.  I liked it much better than the adventure-themed, crazy shenanigans in Adrian Tchaikovsky's parallel-worlds Doors of Eden but that was fun too.

The Vanished Birds by Simon Jimenez is literary, epic science fiction, featuring a truly bad corporate entity trying to control space flight tech.  A mysterious mute boy, who has crash landed on a farming planet, is adopted by a ship's captain; she is told by a (very) old scientist that he may hold the clue to teleportation, which is next gen travel.  The corporation will want it.  I felt the ending was a little rushed, but the book was overall so good, I forgive it.

If you like creepy paranoia, Jeff VanderMeer's fungi, and caving/diving on alien planets with smart suits, then Caitlin Starling's The Luminous Dead is for you. 
TV

Lovecraft Country on HBO is very well done.  The music, costumes, sets, and acting are all terrific.  The question: Is 1950ies racism worse than secret male-only societies, ghosts, monsters, and evil magic?  I still might like the book by Matt Ruff better, so give it a shot.

For more good French thrillers in mountainous settings, look up The Chalet on Netflix. Told in 2 timelines, then and now, it requires some attention to names, but it pays off, IMO.   It's an elaborate revenge story, but the details are worth the trip.

Mystery Road on Acorn TV is a good Australian cop show with aboriginal characters (including a difficult detective, Jay Swan), set in a real outback town.  Judy Davis plays a disgruntled local sheriff coping with the uncommunicative new detective and her awkward family history.  It does have a trope that annoys me a  lot, which is teen kids taking stupid risks and/or not talking when they know things.  Maybe this pet peeve just makes me a bad mystery watcher.  Series 2 will be available in October.

I am watching and mostly liking Raised By Wolves on HBO -- there's so little sf around -- but am a bit "meh" about the latest plot turn. So we'll see.
 
Poem 
You want a door you can be
            on both sides of at once.

                       You want to be
           on both sides of here

and there, now and then,
            together and—(what

                       did we call the life
            we would wish back?

The old life? The before?)
            alone. But any open

                       space may be
            a threshold, an arch

of entering and leaving.
            Crossing a field, wading

                       through nothing            
            but timothy grass,

imagine yourself passing from
            and into. Passing through

                        doorway after
            doorway after doorway.


-Threshold by Maggie Smith


Happy fall.  Wear sweaters and cook stews and watch TV and read and nap without guilt.  Let me know if you like this, it keeps me going.

Lynn