Things I Think Are Awesome #12: The End of 2020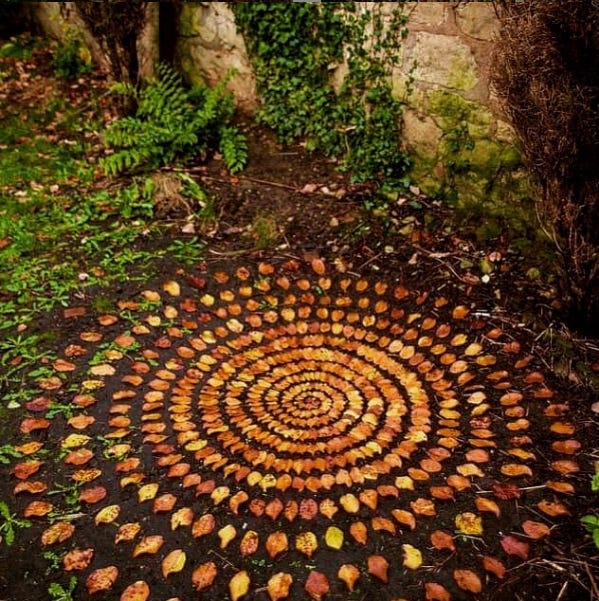 Caption: Ephemeral artwork by James Brunt posted on Instagram.

​I've been thinking a lot about ephemeral art work since the obelisk in the desert (there might be one in Romania now).  If you make art and no one sees it, is it still interesting and how do you add it to your CV?  If it blows away overnight, was it worth the effort?  Maybe it was just for the photo, or was it a meditation on process and setting, regardless of audience?  Meanwhile, this rock art discovered in Colombia seems to have been rather more long-lasting, and it's astounding.  I want to do a world rock art tour.

This edition is late because #NaNoGenMo was over on Monday night and I was (as usual) working to the deadline.  (I turned a database of the legends file output in Dwarf Fortress into little biographies of related dwarves.) So this newsletter is a shorter edition than usual!
Artistic and Data Links

Lionel Radisson (aka @makio135), whom I had the pleasure to work with in Lyon, has released his 100th Observable notebook of procedural art generation techniques using d3, p5.js, and many other tools.  It's a lovely tour of examples and re-usable components, including animation and svg export for plotters.


This is a good article on historical women in generative art - thanks to Ben Fry and Golan Levin.

@toxi's new Thi.ng site of generative art work samples and how-to's is amazing.
 
The essays in Future of Text collection put together by Frode Hegland seem to be all over the place, ranging from academic to poetic to personal.  That's what makes it good.  I am dipping in and out.  The voices included range from Mark Bernstein to Nick Montfort to Esther Dyson to Ben Shneiderman to Vint Cerf to Don Norman... well, many people.  I love this list of types of texts, from the introduction: 


Richard Brath's book on Visualizing With Text is finally out!

Allison Parrish's Inform 7 tutorial is amazing, if you want to get into interactive fiction writing.
Books
My favorite book in November were Alix Harrow's The Once and Future Witches and Legendborn, by Tracy Deonn.  The former is about 3 estranged sisters in an alternate universe where the fight for women's rights goes hand-in-hand with the fight for women's spells. The fairy tales in their universe are different and the witches are heroes far more often than in ours.

Legendborn is a good YA read about a black girl at early college who falls in with a very white Arthurian society, looking for explanations for her mother's recent death.  It's got YA hallmarks like "the cute college boys" but also has a good page-turner, Sunday afternoon escapist vibe.
TV
I liked what everyone liked in November: The Queen's Gambit and Ted Lasso!  Great escapism. 

I'll also plug Season 4 of Fargo -- there are narrative conventions from the Coen brothers that we just don't see enough of elsewhere, like truly random events that play major roles, the way they do in real life.  This series also has a ghost, a cute dog, and smart kids.  The black & white episode was outstanding.
Poem: A Story
The swallows have a story
they tell no one,
not even the rats,
the rats you once saw standing
on their hind legs
at the dump late in the dark,
the car silent.
Not even the empty shopping cart
of the wind
as it wheels through the foliage—
Everyone has a story,
like a string of invisible Christmas lights
wound into the heart.
And every story has a story
that hides inside its own labyrinth.
The past has a story
as wide and as deep as the world.
Every word has a story
and every stone. 

--Malena Mörling, discovered via the excellent @poetryisnotaluxury on IG.

Hope you are all surviving.  It's time to buy extra xmas lights to cheer ourselves up and make cookies.  Drop me a note if you like this, it keeps me going!  Happy holidays!

Lynn