Things I Think Are Awesome #5: Rebooting.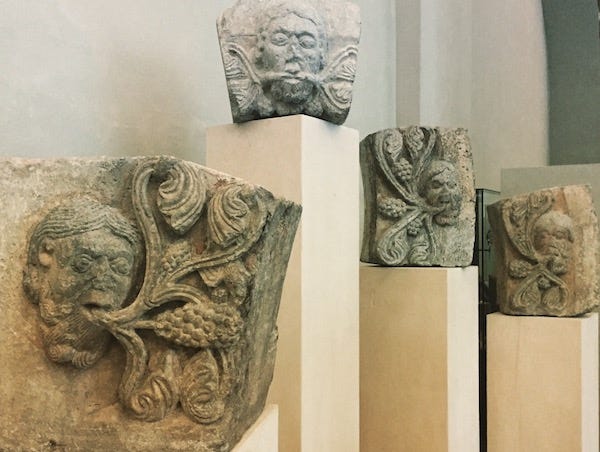 (img: Romanesque Green Men from Munich's Bavarian History Museum, by me! Follow my travel pics on Instagram.)

I'm taking a break to be funemployed after a year long gig working on a depressing subject (hate speech detection).  It gradually made me crazy, because there aren't any magic bullets, hate differs by community and forum, and we did our own labeling.  Plus the usual classic startup issues. Now I'm suddenly faced with all this amazing free time, and my to-do list for it was enormous;  but after a week and a half, my shower poems aren't written, my Axidraw has sat idle, my apartment isn't any cleaner, and I've gone to the gym once.   I am doing tutorials and "working" regularly on various projects (I'm a workaholic), but I'm also processing why this blank page time feels frenetic, disorganized, and apparently yieldless.  I still have too many open tabs.

But, I AM cooking a lot and reading a lot, and I'm trying to get back to finding things Awesome and telling about it.  Awesome things that are a positive distraction from kleptocratic political news.  This reboot is going to be hopefully more frequent than every 9 months, shorter, more personal: there will be books, poems and art I Iiked, rec'd TV shows, maybe travel pics -- but also still data art, data vis, creative AI and procgen and narrative fun.
AI Art
I really enjoyed the video of Helena Sarin's talk at Eyeo on her GAN artistic process.  It's as much about general art making as it is about her use of algorithmic tools; and it's about the spaces for creativity and personal vision in making AI art.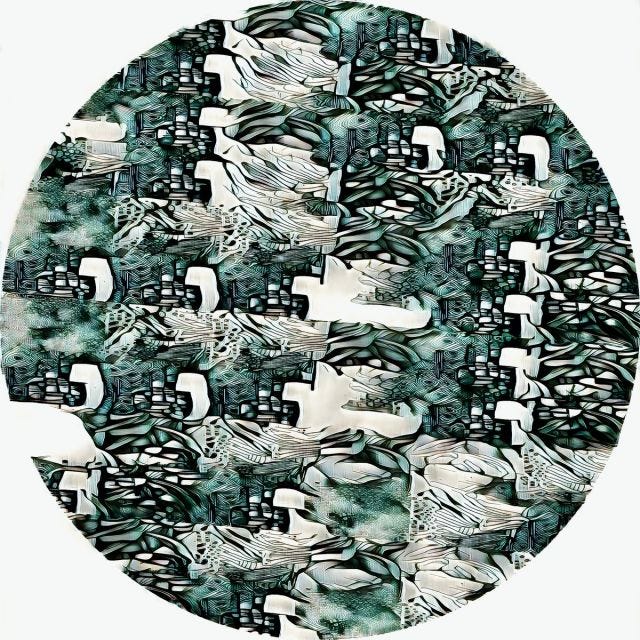 Visualizing the loss landscapes of neural models, an investigation by ideami (thanks to Jeremy Howard for this on twitter).  I'm still trying to understand how these images are generated, they are brain-bendy like all visuals of multi-dimensional spaces.


The site for "Unsupervised Doodling and Painting with Improved SPIRAL" is really interesting, and you can play the generation steps for any of the abstract painting examples found in the entire page.  (Thanks to the always-up-to-date David Ha and Roadrunner01 on Twitter for this.)  I can't wait to play with the code.  Adding yet another open tab/todo-list item...



Books
I have read a bunch of stellar sf/fantasy recently, 5-star stuff.  I highly recommend Gideon the Ninth (the "lesbian necromancers in space" book) by Tamsyn Muir, The Ten Thousand Doors of January by Alix Harrow, and Strange the Dreamer (and sequel) by Laini Taylor.  I read the latter finally because it was rec'd by Alix Harrow on a post of book recs, and I imagine I can see a thread of influence from it to Ten Thousand Doors, at least in the "magical stories of otherworlds" theme.  

I keep my fiction reading reviewed on Goodreads, and if you do too, please let me know.  

 
Cozy Detection by Women on TV
I've been craving TV with feel-good crime solving by women detectives.  A few shows that have been super cozy for me, all on Acorn TV (which can be found as an Amazon Prime channel): Agatha Raisin (when rich Londoners move to the country and kind of annoy the locals while also solving crimes), Queens of Mystery (a trio of meddling aunts help solving crimes), and My Life is Murder (starring Lucy Lawless as an eccentric ex-cop trying to retire, but still solving crimes).   Acorn also has Miss Fisher's Murder Mysteries which is sublime!  A long-time fav!
In less cozy (but extremely therapeutic) TV, I really enjoyed Netflix's Unbelievable, but the Marie Adler storyline is excruciating (she is the girl convinced to recant her rape accusation by the police).  It's awesome that a ProPublica investigation got made into a story that will reach many more people and also happens to be about great detection.  The women detectives in it are complicated real people, and I loved how much absolutely nitty-gritty, low level, hand-dirtying data investigation was required to do that job right.
A Poem

"The Winter House"
by Jane Draycott

In winter's house there's a room
that's pale and still as mist in a field.
Outside on the street every gate's shut firm,
every face as cold as steel.

In winter's house there's a bed
that's spread with frost and feathers, and gleams
in the half-light like rain in a disused yard
or a pearl in a choked-up stream.

In winter's house there's a child
who's asleep in a dream of light, growing out
of the dark, a flame you can hold in your hand
like a flower, or a torch on the street.

In winter's house there's a tale
that's told of a great chandelier in the garden,
of fire that catches and travels for miles,
of windows and gates left open.

In winter's house there's a flame
being dreamt by a child in the night,
in the small quiet house at the turn in the lane,
where darkness gives way to light.
 
---

Thanks for reading!  Feel free to forward to anyone else you think might like this kind of content.  And definitely pass on book and TV recs :)

Best, @arnicas / Lynn